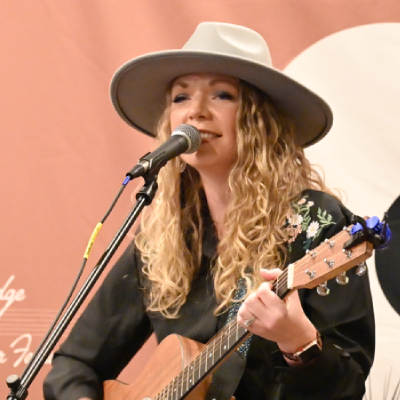 Country Music Association artist and songwriter, Hannah Belle, is heading into an exciting stage of her career. Having headlined hundreds of festivals around the U.S, graced the Country Music Association's Fan Fair X stage in Nashville and opened for the likes of Sawyer Brown, Frankie Ballard, Diamond Rio, Bucky Covington, T Graham Brown, Jo'el Sonnier, Shenandoah, Joe Diffie, and Josh Thompson, she has her sights set on what's to come.​
Hannah Belle's music videos have claimed a top 5 spot in the Independent Country Music Association awards and been picked up by Great American Country, CMT, Zuus Country, and now TCN. A prolific songwriter, Hannah Belle, with her compelling original songs, added another honor under her belt when she was nominated for "Songwriter of the Year" at the 2017 Nashville Universe Awards.
With her latest single, "Anybody But Me," charting at Music Row radio and the follow up anthem "People Break Up" with thousands of streams across all digital platforms, Hannah is making a name for herself as a songwriter and an artist.
Music has always been a passion of Hannah's and the ability to use music to connect with all types of people is her greatest joy.
"Hannah is fantastic and an inspiration to people everywhere" – Mike Thomas, KFAV Warrenton, Mo.
Singing in a gospel band with her siblings and her Daddy since she was three years old, Hannah's ultimate goal is to inspire others and help them through whatever stage of life they may be. Her faith helped her find her voice and love of the stage. Growing up in rural Mississippi, she would often say to her parents that she wanted to be a country music star, like Faith Hill, and she is getting closer to that goal and loving every step of the way there.
Listen to Hannah Belle on Spotify